EPS Logistics Technology Ltd
Mission statement & Aims
Vision – to be the leading specialist design and manufacturer of specialist reusable containers, preservation systems and ground handling equipment in the UK and Europe.
Mission – to provide engineered, compliant, designed products for customers in the defence, aerospace and preservation sectors.
Values – Innovation, Quality, On-Time, Value
Custom Design
Design, Qualify & Build
EPS is one of a limited number of specialised companies throughout the world that has the in-house ability and experience to take a set of customer requirements from concept right through to production.
How we work
Our Process
Over many years we have established a structured approach to customer requirements, which enables a seamless project delivery.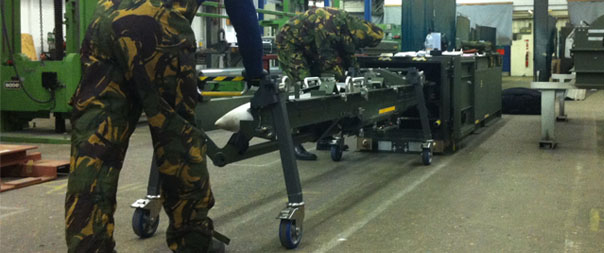 Testimonials
What Our Clients Say
"EPS Logistics Technology is a strategic supplier of missile transportation and storage containers to MBDA for our Storm Shadow, Meteor, CAMM-ER, Brimstone 3, and SPEAR3 Programmes.
They are a responsive supplier and as a design authority, provide excellent technical solutions for subsequent manufacture and delivery of high-quality products.
We have always found EPS to be very supportive over the life of a product including development, manufacture and in-service support"
Bert Williams
Senior Procurement Manager and Key Account Lead
MBDA
"EPS Logistics Technology are a Thales approved supplier of specialised containers and have for many years, provided excellent solutions in support of our missile programmes including Blowpipe, NLAW and LMM""
Thales UK Ltd